Calçots & Romesco Sauce
One of the most addictive sauces served with barbecued Spanish Calçots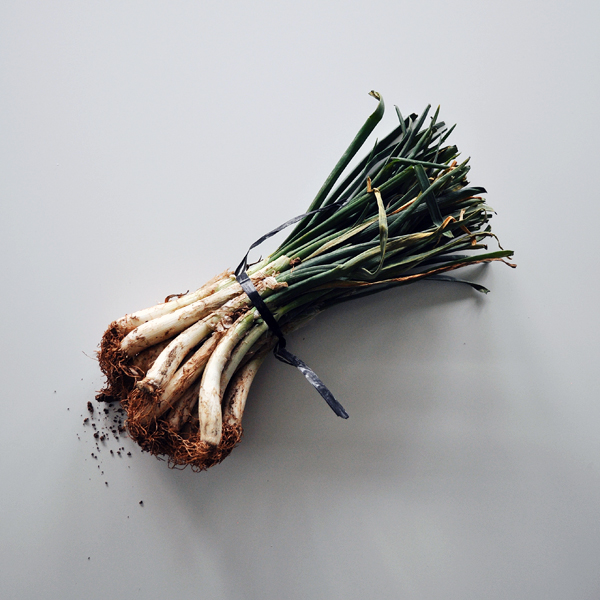 The wife and I developed an addiction to romesco sauce & calçots at Barrafina Soho a few years back. Romesco is one of the most delicious things to come out of Spain; a balance of roasted peppers, nuts, olive oil and vinegar that is just pure umami.

Calçots, a special Spanish not-leek, not-onion scallion that only appears for a 6 month window in the year, have eluded us at home for a long time.
Thankfully this year Brindisa are were selling them online.

There are 100s of romesco sauce recipes out there on the Internet, but the instructions below make the sauce how I remember it tasting the first time I had it.

Warning: anyone who eats it will be back for more. So hide it.
Makes a pot

Ingredients
For the romesco
2 Romano peppers
4 garlic cloves
16g hazelnuts (shell & skin removed)
24g almonds (blanched)
30g tomato puree
A pinch of dried chilli flakes
1 slice of sourdough, crust removed
5g or a small bunch or parsley
2 tbsp red wine vinegar
100g olive oil (you may need a touch more or less)
1/2 tsp smoked paprika picante buy
Salt to your own taste
For the calçots
4 calçots per person as a starter
Romesco sauce
Pre-heat your oven to 180 degrees C.

If you're going to barbecue the calçots and have it burning already, then roast your romano peppers on the grill until they're black all over. If not, and you have a gas hob, then use one of the rings to do it. You could also use a blow torch - but the barbecue is best if you can.

When they look nice and black, take them off the heat, place in a heatproof bowl and cover with cling film. Let them stand for 10 minutes to sweat.

Spread the hazelnuts and almonds over a tray and put in the preheated oven for 10 minutes.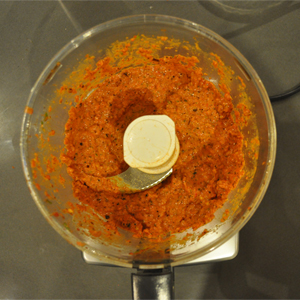 When 10 minutes are up, take the tray out of the oven and set aside. Place the peppers on a chopping board. Scrape off the blackened skin, slice the top off, then slice in half and remove the seeds. Chop each pepper into smaller chunks.

Heat a tablespoon of the olive oil in a pan over a medium-high heat, then slice your garlic thinly and add that to the pan along with the roasted peppers and a pinch of chilli flakes. Cook for about 2 minutes or until the garlic has softened, then throw in your sourdough and cook for another 5 minutes.

Pour this into your food processor, and add the tomato puree, vinegar, parsley, paprika, and a pinch of salt. Blend until roughly chopped. At this point, start pouring in the olive oil with the processor's blade running. I like a more chunky consistency that is wet but still has some nutty texture - the more traditional way is to have it more smooth. The remaining olive oil (around 95g) is about what I'd suggest, but ease back on it if you think it's getting too wet.

Try the romesco and season until you're happy with the flavour. Use it on the calçots below, or have it as a side with salad, cheese or cold meats. You'll start finding excuses to have it.

Will last up to 5 days if refrigerated.


Calçots

The traditional Spanish way is to griddle them on your open barbecue, then wrap in newspaper to steam.

Place your calçots on the grill of a hot barbecue (some flames are fine) for 10 minutes. Turn them once every couple of minutes to make sure they cook all over. When they look blackened, remove and place on a plate. Cover with cling film to help the insides steam for 5 minutes.

When ready, peel off the outer blackened layer to find a soft onion centre. Dip in the romesco sauce and enjoy.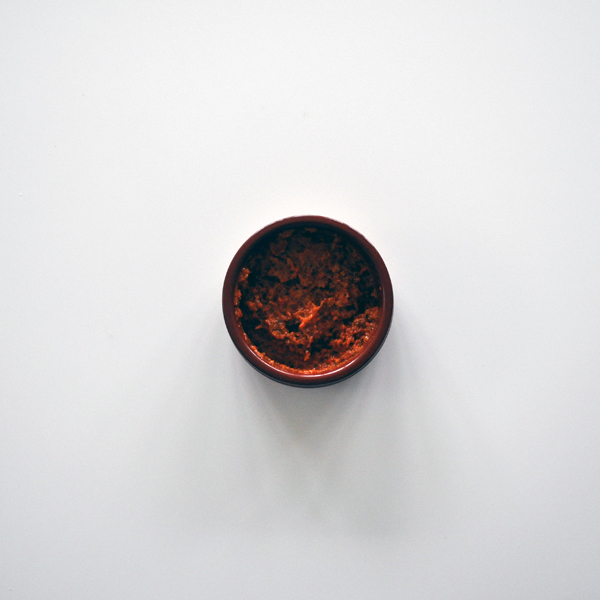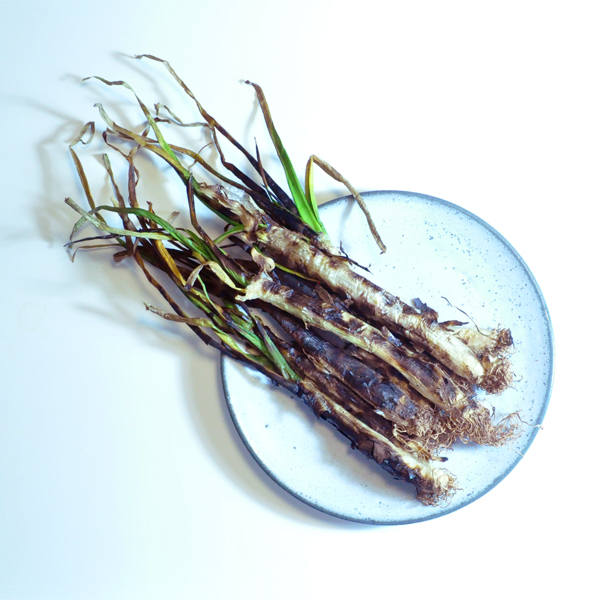 Comments & Sharing
comments powered by

Disqus